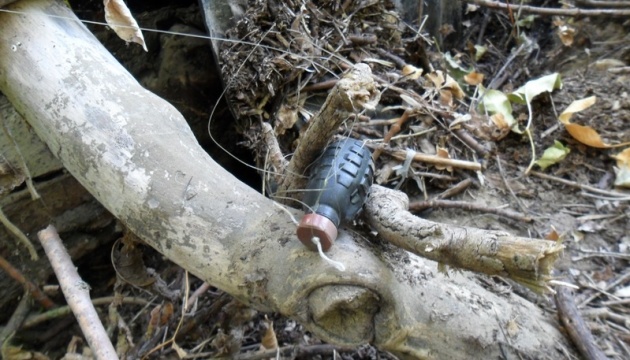 Land mines pose threat to wildlife in Chornobyl exclusion zone - ecology ministry
A high level of wildfire threat is confirmed in the Chornobyl Exclusion Zone due to the large number of Russian mines and other munitions triggered by animals.
This was stated by the press service of the Ministry of Environmental Protection and Natural Resources of Ukraine, Ukrinform reports.
"The level of wildfire threat in the Exclusion Zone has increased significantly due to the onset of dry, windy weather, as well as a large number of mines and flares left by the occupying forces. Numerous mines and booby traps are regularly triggered by wild animals. As a result, the animals get killed or maimed, while a fire may also break out in the forest," the statement said.
It is noted that putting out wildfires, which can cause radioactive emissions into the atmosphere, is complicated due to limited resources as one of the consequences of the war, as well as a mine threat.
As reported, 254 cases of ecocide were confirmed, as well as 1,500 cases where the Ukrainian environment was affected by Russia's armed aggression.