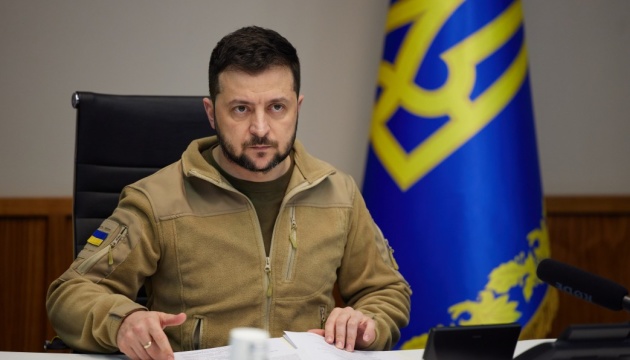 Ukrainians, Americans become closer since start of war unleashed by Russia - Zelensky
President Volodymyr Zelensky is convinced that since launch of a full-scale Russian invasion, the Ukrainian and American peoples have become closer in their sense of freedom.
The leader stated this in an address to the Stanford University community, Ukrinform reports.
"I am confident that after this war, something will change in the relationship between you, the American people, and us. It's already changing. We've become much closer in our feelings. We know for sure that we mean the same thing when we say the word 'freedom,'" said the head of state.
Zelensky stressed that Ukraine is a state that has destroyed the myth of the extraordinary power of the Russian army, which could conquer anyone it wants in a few days.
He added that Ukraine is a country where the Russian army continues to wage a war that it doesn't want to end.
"Now Russia is trying to occupy our whole country. But we feel strong enough to think about the future of Ukraine, which is and will be open to the world," the president stressed.
On February 24, Russia kicked off a full-scale invasion of Ukraine. Russian forces have been massively bombing and shelling Ukrainian towns and villages, having unleashed mass terror against the civilian population in the temporarily occupied territories.