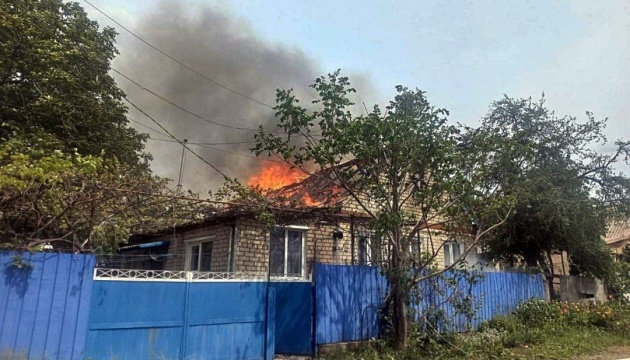 Russians kill 13 people in Donetsk, Luhansk regions on May 26
Russian invaders killed 13 people and wounded 15 others in the Donetsk and Luhansk regions on May 26.
According to Ukrinform, the Joint Forces Task Force reported this on Facebook.
"Some 55 settlements in the Donetsk and Luhansk regions came under fire from Russian troops in the past 24 hours, on May 26. Civilians are being killed by enemy shelling. Russian war criminals have killed 13 civilians and wounded at least 15 more in just one day," the statement said.
The enemy destroyed and damaged 169 civilian objects, including 137 houses, 12 private enterprises, a mechanical workshop of the Artemsil salt mine, a fire station with special equipment, garages, cars, as well as a school, recreation center, the Lysychansk hotel complex and the House of Equipment, which houses the Lysychansk humanitarian aid center.
Units of the State Emergency Service, which are part of the Joint Forces Task Force, put out six fires that broke out in the Donetsk region in the past day as a result of enemy shelling: in Soledar, Sviatohirsk and Khrestyshche. In the Luhansk region, firefighting is impossible due to dense shelling.
Bomb disposal experts found and neutralized 32 explosive devices in the Pokrovsk and Sievierodonetsk districts.
Over the past 24 hours, rescuers evacuated 759 people from the areas of hostilities.
Earlier reports said that Ukrainian fighters are trying to drive the Russians out of the Myr Hotel on the outskirts of Sievierodonetsk.
Photo: Joint Forces Task Force