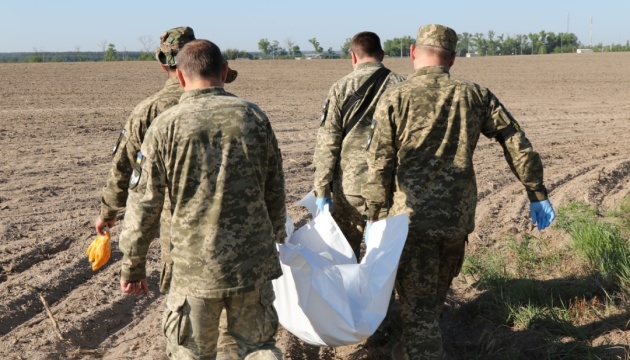 Fourteen bodies of Russian servicemen found in Kyiv region
The Evacuation 200 search team found 14 bodies of Russian servicemen in Kyiv region.
In the village of Sytniaky, near Makariv, and in Moshchun, Kyiv region, specialists found and exhumed 14 bodies of soldiers and officers of the Russian army, ArmyInform reports.
"Despite Russia's brazen large-scale invasion of the territory of our state, Ukraine shows a humane attitude to the fallen Russian troops. Every day, searchers from the civilian-military cooperation group find numerous bodies of those killed in this war," reads the statement.
As reported, from February 24 to May 27, the Armed Forces of Ukraine eliminated about 29,750 Russian personnel.
ol