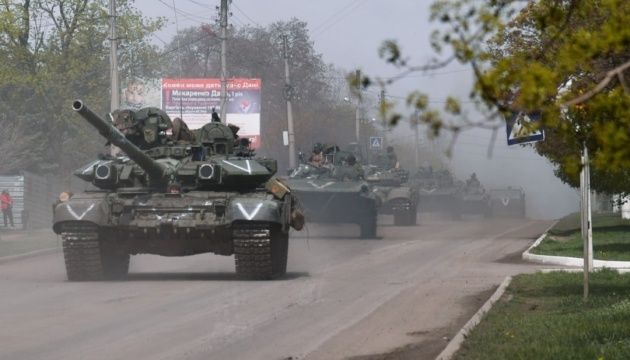 ISW: Invaders preparing 'third line of defense' in eastern Ukraine
Despite making several gains in the battles in eastern Ukraine, Russian forces are slow, losing many soldiers and beginning to prepare a "third line of defense."
The Institute for the Study of War (ISW) said this in its latest report, Ukrinform reports.
"Russian forces in occupied areas of the Southern Axis are reportedly preparing a 'third line of defense' to consolidate long-term control over the region and in preparation to repel likely future Ukrainian counteroffensives," the analysis said.
According to the report, Russian forces have made steady, incremental gains in heavy fighting in eastern Ukraine in the past several days, "though Ukrainian defenses remain effective overall." Now the Russian forces have now taken control of over 95% of the Luhansk region and will likely continue efforts to complete the capture of Sievierodonetsk in the coming days.
"Russian forces have made several gains in the past week, but their offensive operations remain slow. Russian forces are heavily degraded and will struggle to replace further losses," the report said.
Russian forces unsuccessfully attempted to advance southeast of Izium near the Kharkiv-Donetsk region border, the report said.