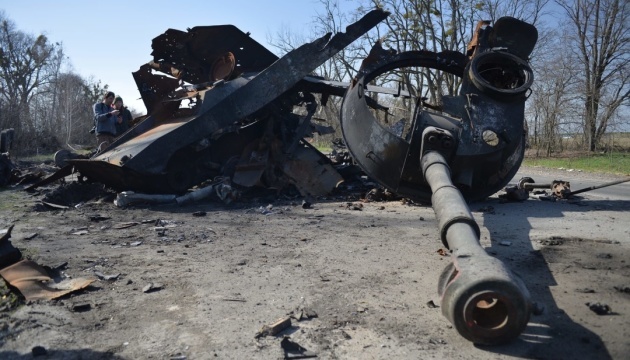 Pentagon says Russia lost about 1,000 tanks in Ukraine
Russian forces have lost nearly 1,000 tanks, over 350 artillery pieces, as well as almost three dozen fighter bomber fixed-wing aircraft and more than 50 helicopters so far in the ongoing war in Ukraine.
That's according to CNN, referring to a senior U.S. defense official, Ukrinform reports.
However, with all these losses, the U.S. assesses that Russians "still have the … majority of their capability left to them."
"They have invested an awful lot of their hardware and their personnel in this fight, and the Ukrainians have suffered losses, the Russians have suffered losses," the defense official said.
According to him, the Russians have superiority in terms of human and military resources.
"Russians do have a superiority here in terms of number of assets they can apply to this fight in terms of people, and equipment and weapons, and we just have to bear that in mind," the official added.
According to the General Staff of the Armed Forces of Ukraine, between February 24 and May 26, Russia lost 1,315 tanks, 617 artillery systems, 206 warplanes and 170 helicopters in the war.