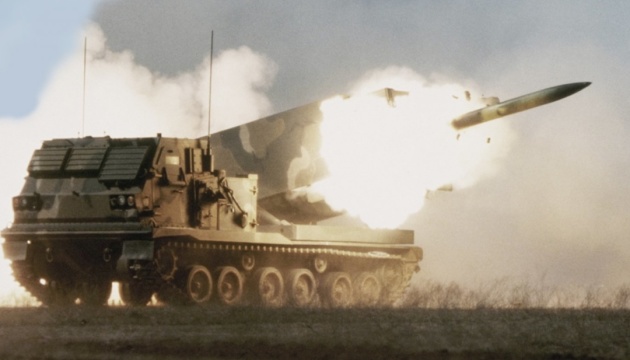 U.S. may approve transfer of long-range rocket systems to Ukraine - CNN
The U.S. presidential administration is preparing to increase arms supplies to Ukraine by sending advanced, long-range rocket systems to the country.
That's according to CNN, Ukrinform reports.
The administration is leaning toward sending the systems as part of a larger package of military and security assistance to Ukraine, which could be announced as soon as next week.
Foreign Minister Dmytro Kuleba, President Volodymyr Zelensky and other high-ranking Ukrainian officials spoke about the need to provide long-range missile systems to Ukraine.
The Biden administration waivered for weeks, however, on whether to send the systems, amid concerns raised within the National Security Council that Ukraine could use the systems to carry out offensive attacks inside Russia, officials said.
The issue was at the top of the agenda at last week's two meetings at the White House where deputy Cabinet members convened to discuss national security policy, officials said. At the heart of the matter was the same concern the administration has grappled with since the start of the war-- whether sending increasingly heavy weaponry to Ukraine will be viewed by Russia as a provocation that could trigger some kind of retaliation against the U.S.
Another system Ukraine has asked for is the High Mobility Artillery Rocket System, known as HIMARS, a lighter wheeled system capable of firing many of the same types of ammunition as MLRS.
The U.S.-made weapon systems can fire a barrage of rockets hundreds of kilometers — much farther than any of the systems Ukraine already has — which the Ukrainians argue could be a gamechanger in their war against Russia.