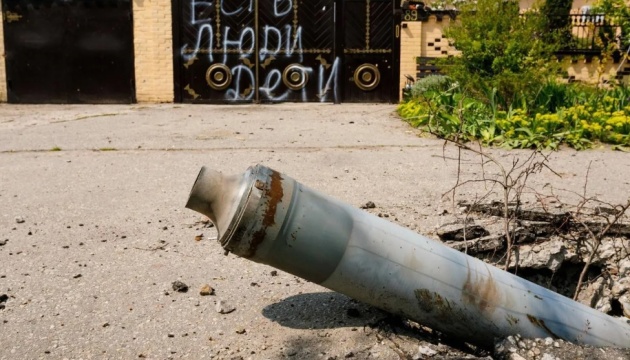 Kharkiv shelling update: Nine killed, including infant
In Kharkiv, the death toll from the latest Russian MLRS strike rose to nine, while 19 people are reported as injured.
The head of the Kharkiv Regional Military Administration Oleh Syniehubov delivered the report on the air of a national telethon, an Ukrinform correspondent reports.
"So far, 19 people have been injured, including a 9-year-old child. And, unfortunately, nine were killed, including a 5-month-old infant. It was a family walking outside. The father and baby died, the mother is in the hospital, in critical condition," the official elaborated.
According to Syniehubov, the shelling of Kharkiv was carried out using the Tornado and Smerch multiple rocket launchers and artillery, a modification of which is currently being verified by experts.
"According to our data, the attacks were launched from the north of the region, where our military is holding its ground and gradually driving the enemy toward the borders," the official said.
He stressed that it was only the residential areas that were targeted so the enemy is terrorizing the civilian population, which was not observed in recent weeks due to the success of the Ukrainian Army.
"For several weeks we observed silence, very relative silence, and we constantly emphasized that it is still dangerous to walk Kharkiv streets," Syniehubov said.
He added that, in addition to Kharkiv, enemy shelling was today recorded in Derhachiv, Zolochiv, and Chuhuiv districts. Intense firefights continue in the north of the region.
On May 26, the enemy fired on Shevchenkivskyi and Kyivskyi districts of Kharkiv, as well as the so-called Pavlove Pole district close to the center.