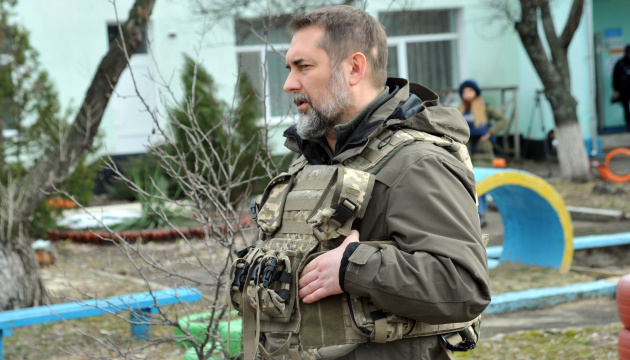 'Nobody surrenders Donbas': Haidai assures that Luhansk region holding on
The situation in Luhansk region is extremely difficult at the moment, but nobody surrenders Donbas. Ukrainian troops hold the defense.
"The situation is extremely difficult… Luhansk region is a rather small territory even compared to Donetsk region… Therefore, the Russians will make every effort to capture it. Because, in principle, it is the easiest way for them to gain at least some intermediate victory… We restrain this horde for the fourth month … Now someone goes hysterical about the surrender of Donbas and so on… Nobody surrenders it!" Head of the Luhansk Regional Military Administration Serhiy Haidai said during the nationwide telethon.
As he explained, it takes time for our troops to get the required number of Western weapons, and there is no point in throwing one unit of weapons at a time in the fight, "one or two howitzers will not change the position, but we can simply lose them."
"That's why we really need to regroup, we need to accumulate forces and resources. Being well-armed with the modernized Western weapons, we will manage to stop the enemy," Haidai said.
He noted that the whole territory of Luhansk region had been under fire from the first day, "all positions of our military are shelled, and we have been holding the line of defense for the fourth month."
As reported, Luhansk region is under constant Russian fire. Many residential buildings, infrastructure facilities, educational institutions have been destroyed and hospitals have been damaged. Until recently, about 40,000 civilians stayed in the region refusing to evacuate.
ol