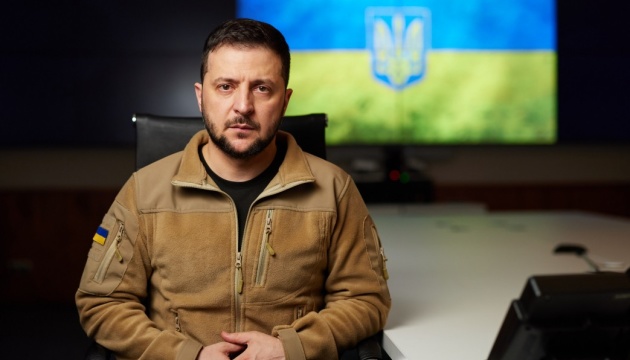 Zelensky: It's time for not only sixth, but already seventh round of sanctions against Russia
President Volodymyr Zelensky insists on the need to adopt the sixth round of EU sanctions against the Russian Federation, including an oil embargo, and to prepare the seventh package with even stronger restrictions.
"It is necessary not only to finally agree on the sixth round of sanctions against the Russian Federation, including the embargo on oil, oil blends and oil products, but also to prepare the seventh sanctions package with even stronger restrictions on Russia for its terror against Ukraine," Zelensky said in his address to the Parliament of Latvia, Ukrinform reports.
The President stressed that the whole of Europe should completely limit Russia's energy weapons.
It is also important to prosecute Russians guilty of war crimes against Ukrainians, Zelensky noted.
"We need the full potential of Europe to bring those, who have organized and carried out the genocide against the people of Ukraine, to justice in a competent court," the President added.
As reported, on February 24, 2022, Russia launched a full-scale invasion of Ukraine. Russian troops bomb and shell peaceful Ukrainian cities, towns, and villages, and pursue massive terror against the civilian population in the temporarily occupied territories.
Since the beginning of the war, the European Union has shown solidarity with Ukraine by providing political, economic, financial, humanitarian, and military assistance. The EU has already imposed five rounds of sanctions on Russia. The draft sixth package of sanctions contains further restrictions on the activities of Russian banks and a complete import ban on all Russian oil. However, Hungary continues to block its adoption.
ol