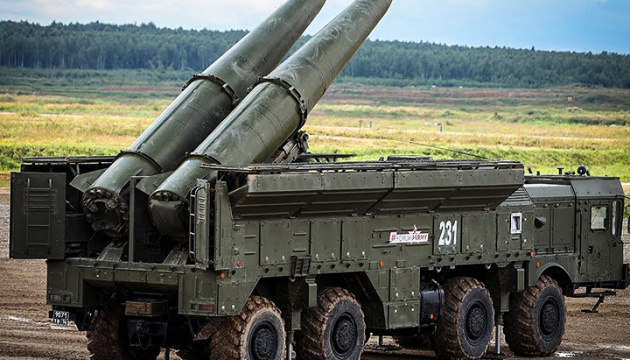 Russia can no longer actively use Iskander launchers - Polish expert
The deployment of Iskander-M short-range ballistic missile launchers to the Brest region of Belarus does not mean they can be actively used against Ukraine, as Russia now does not have a large number of missiles for these systems.
Waldemar Skrzypczak, former commander of the Polish Land Forces and former deputy minister of national defense, said this in a comment to Ukrinform.
"The Russians do not have many Iskanders, so they will save them. The deployment of launchers does not mean anything, because you need to have missiles for them. They have already used a lot of missiles. I don't think they have significant reserves," Skrzypczak said.
According to him, the Russians do not have the opportunity to replenish missile stocks, as sanctions have limited their ability to obtain the elements needed to create these shells.
"They will fire only when the target of the attack is 100% confirmed," the expert said.
According to him, Russia intends to fire on critical infrastructure in Ukraine from the Brest region, including railway junctions and stations, important road infrastructure, warehouses, those located mainly in the Lviv region. Thus, they want to prevent the delivery of new Western weapons to the front lines, he said.
The expert noted that the Russians will use spies and informants to check the targets, as they will not be able to do it using drones and planes at a considerable distance due to the presence of Ukrainian air defense systems.
Skrzypczak stressed that Ukraine now needs offensive weapons, air defense systems and new generation aircraft.
The General Staff of the Armed Forces of Ukraine said on May 24 that Russia had moved a division of Iskander-M missile launchers to the Brest region at a distance of up to 50 kilometers from the state border of Ukraine.