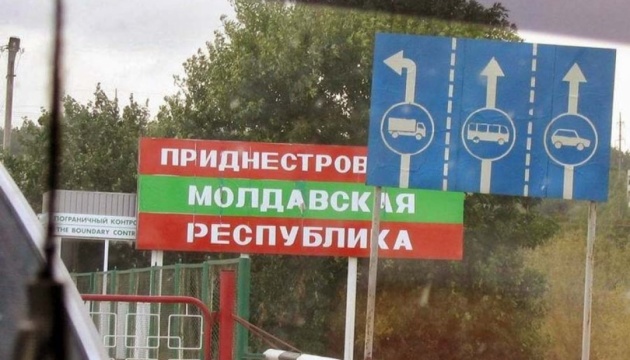 Transnistria reduces "terrorist threat" level, walks back mobilization plans
In unrecognized Transnistria, the level of the "terrorist threat" was reduced to yellow and the idea of ​​mobilization was abandoned.
This was stated by Operational Command South on Facebook, Ukrinform reports.
"Realizing that sowing panic and imitating terrorist activity on the part of Ukraine fails to yield the desired result, the red level of the terrorist threat in Transnistria was abolished and a yellow one was set," the Command said.
It is also noted that the Transnistrian authorities, confused by the mass exodus of potential recruits from the unrecognized republic, abandoned the idea of general ​​mobilization.
On the part of Ukraine, the relevant section of the border is reliably protected and monitored.
According to the Command, the situation on the southern borders of the contact line is tense but remains under control. The enemy continues to improve its engineering positions.
In particular, in Kherson region there was an enemy attempt overnight Wednesday to capture some of the positions held by Ukrainian defenders. The attack was repulsed so the enemy retreated to the previous position. As a result of the firefights, one Russian serviceman was killed and two wounded.
In Mykolaiv region, several territorial communities bordering on Kherson region were under fire. The enemy is destroying households, launching strikes on farmland and destroying vehicles. Information about the victims is being clarified, the Command reported.
As previously reported, the Main Intelligence Directorate of the Ministry of Defense informed that the Russians are artificially aggravating the situation in Transnistria to use it as a psychological attack against Ukraine.