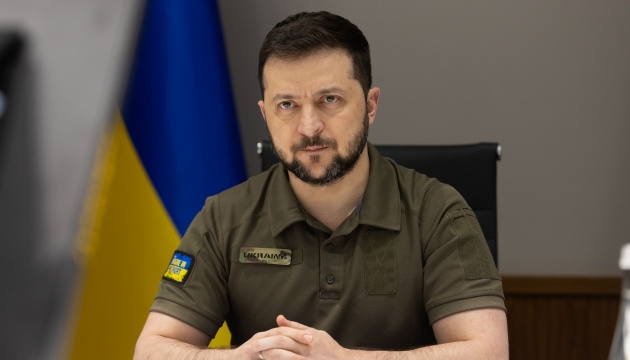 President: Evacuation from Azovstal only positive moment in talks with Russia
The current stage of the war may move into a diplomatic format when Russia shows such a desire.
"When Ukraine says that it will fight until it regains all its territories, it means only that Ukraine will fight until it regains all its territories. It doesn't mean anything else. This is about independence and sovereignty. This stage of bloody war may move into a format of diplomatic negotiations in one form or another, with the participation of the presidents of Russia and Ukraine, or also involving our strategic partners. We can enter this stage if we understand that the Russian side shows at least the possibility and desire to move from a bloody war to diplomacy. This is possible if the Russian Federation demonstrates at least something. Saying "at least something", I mean such steps as withdrawal of troops to the positions before February 24. I think this would be the right step on the part of the Russian Federation," President of Ukraine Volodymyr Zelensky said at a video link during the Davos Ukrainian Breakfast, Ukrinform reports.
At the same time, he noted that Russia had so far shown no interest in ending the war or at least in holding talks.
"I don't see any interest, I don't see many substantive things," the President said.
According to him, the only positive aspect of the talks with Russia is the evacuation of people from Mariupol and taking civilians and soldiers out of Azovstal.
"But the UN, the International Committee of the Red Cross were involved in this process, all made every effort to help, so there was a certain result. So far, I do not see any [Russia's] steps to achieve any results," Zelensky said.
The President stressed that Ukraine had been witnessing such a delay in the negotiation process since the Minsk process.
"Therefore, we are against any artificial agreements without real confirmation involving a circle of partner countries that are ready to confirm, support, and act as guarantors of Ukraine's security," he said.
As reported, the Ukrainian military defended Mariupol for more than 80 days. On May 16, the evacuation of Ukrainian defenders from the Azovstal steelworks, blocked by Russian invaders, began and lasted for several days.
ol