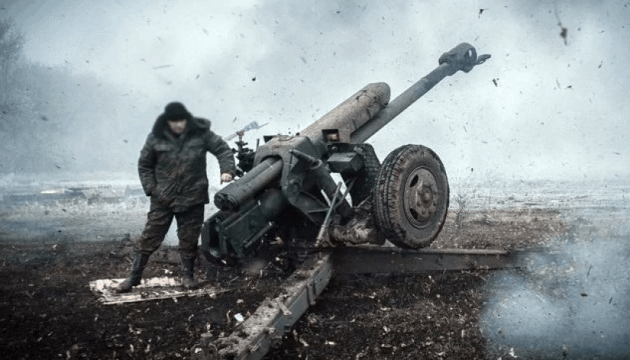 Lyman under heavy enemy shelling, multiple casualties reported
Heavy enemy shelling is ongoing in the Lyman district of Donetsk region. Multiple casualties have been reported, while there is no possibility to continue evacuation.
Lyman Mayor Oleksandr Zhuravlov delivered the news live during the UArazom telethon, an Ukrinform correspondent reports.
"Currently, the situation in the city is very difficult amid heavy shelling in both the southern and northern parts of the city. There are reports of many wounded, as well as those killed. A lot of households and infrastructure facilities have been destroyed. According to my estimates, there are currently about 7,000 to 000 people remaining in town. There are people who want to flee but due to the intense shelling, there is no possibility to evacuate them," the mayor said.
He noted that there has been no electricity, water and gas supplies in the town of Lyman for two months already as all major highways have been cut off by enemy forces.
"We used to deliver food kits and medication during the evacuation. And at the moment it is not possible to proceed with evacuations, so we can't bring in any food. There are bomb shelters and basements for local residents to hide," Zhuravlov said.
But he assured that as soon as the situation becomes favorable, the authorities are set to evacuate the remaining population.
As reported, as of 8:00 on Tuesday, May 24, the enemy is firing along the entire front line in Donetsk region. The situation is growing tense near Avdiyivka, Lyman, and Raihorodka.