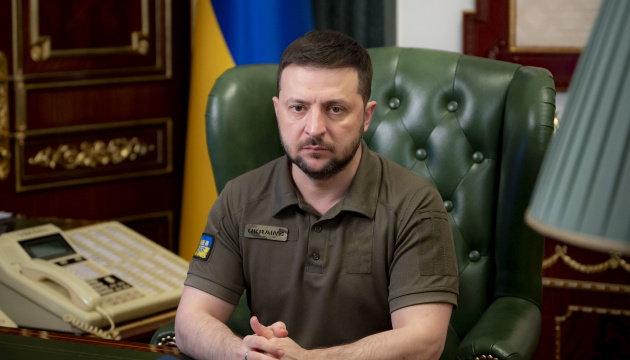 Zelensky urges world to pressure Russia on prisoner exchange
Volodymyr Zelensky is convinced that the exchange of Ukrainians held in Russian captivity depends on the support of many states and calls on foreign partners to put pressure on Russia.
"The exchange of people. This is a humanitarian moment and a very political decision that depends on the support of many states. Several thousand people are held in captivity after the blockade of Mariupol, after the blockade of Azovstal. Moreover, there were people from Donbas. They are held captive now," Zelensky said in a question-and-answer video link at Ukraine House Davos on May 23, an Ukrinform correspondent reports.
Zelensky stressed that those were "absolutely brave" people who had made a great, heroic, and historical effort.
He noted that Ukraine involved the UN, Switzerland, the experience of Israelis and "many, many countries" in their exchange but the process was very complicated.
"It is very important today that the whole world does not persuade Russia, in any case. You can't pander! You can't play with Russia! But [it is necessary] to press politically through any levers – through powerful business, through the closure of this business, the oil embargo," the President said.
He insists on intensifying the exchange of Ukrainians for the Russian military.
"We do not need the Russian military, we only need ours. We are ready for exchange already tomorrow," Zelensky said.
As reported, the Ukrainian military defended Mariupol for more than 80 days. On May 16, the evacuation of Ukrainian defenders from the Azovstal steelworks, blocked by Russian invaders, began and lasted for several days.
According to the agreements, after the Ukrainian troops withdrew from Azovstal, they are waiting for an exchange.
ol