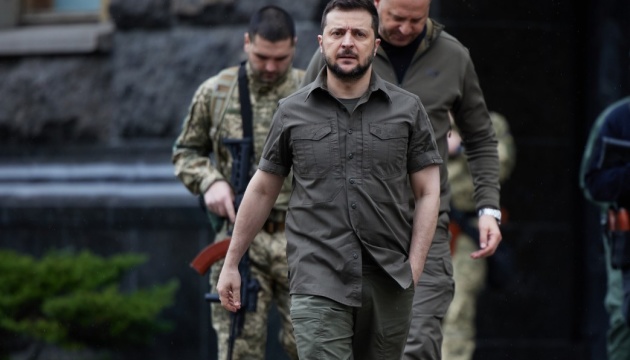 Zelensky: Next few weeks of the war will be difficult
Ukrainian President Volodymyr Zelensky has said that the coming weeks of the war will be difficult, as Russian invaders are trying to gain a foothold in the occupied territories.
He stated this in a nightly video address, Ukrinform reports.
"The Russian occupiers are trying very hard to show that they allegedly will not give up the occupied areas of the Kharkiv region, the Kherson region, the occupied territory of the Zaporizhzhia region and Donbas. They are going on the offensive in some areas. Reserves are being accumulated in some areas. Somewhere they are trying to reinforce their positions. The coming weeks of the war will be difficult. And we must be aware of that," Zelensky said.
At the same time, he stressed that Ukrainians have no alternative but to fight, "fight and win, free our land and our people because the occupiers want to take away from us not just something, but everything we have, including the right to life for Ukrainians."
"However, to win, each and every one of us must work for it, including those in the rear. Help the army. Protect the needs of our state in all international platforms to which you have access, in communication with foreign journalists, even just with your friends and acquaintances abroad. Every vote counts," Zelensky said.
On February 24, Russia launched a full-scale invasion of Ukraine. Russian troops are shelling and destroying key infrastructure, and residential areas of Ukrainian cities, towns and villages using artillery, multiple rocket launchers, air bombs and ballistic missiles.
Photo: President's Office