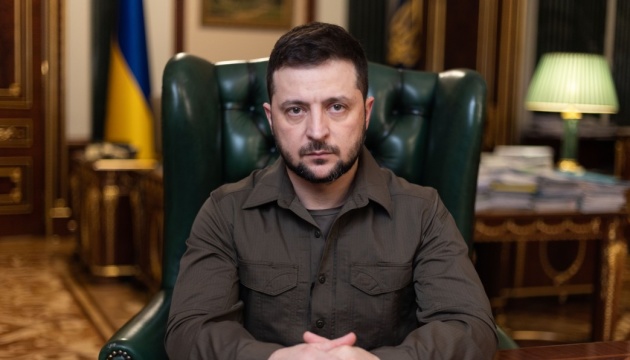 Zelensky says only issue of ending war can be discussed at meeting with Putin
Ukrainian President Volodymyr Zelensky has said that a meeting on ending the Russia-Ukraine war will be held only with Putin, because only he makes all decisions in Russia.
The head of state said this during an online conversation at the Ukrainian House in Davos in a question-and-answer format, according to an Ukrinform correspondent.
"No decisions are made without him [Putin]. And we must be clearly aware of this… And if we are talking about a specific decision to end the war, then this decision will not be made without him, we won't do without a meeting with the Russian president. And after what they have done, you know, we have no great desire for these meetings, and there can and should be no great desire to meet with mediators. Therefore, in principle, I do not accept any meeting with anyone from the Russian Federation, except the president of the Russian Federation. And only if there is one issue on the table - the one on ending the war. That's it. There is nothing else to talk about," Zelensky said.
On February 24, Russia launched a new phase of its war against Ukraine - a full-scale invasion. The invaders are shelling and bombing cities, towns and villages of Ukraine, torturing and killing civilians. The United States, the European Union and other countries have imposed sanctions on Russia.
Photo: President's Office