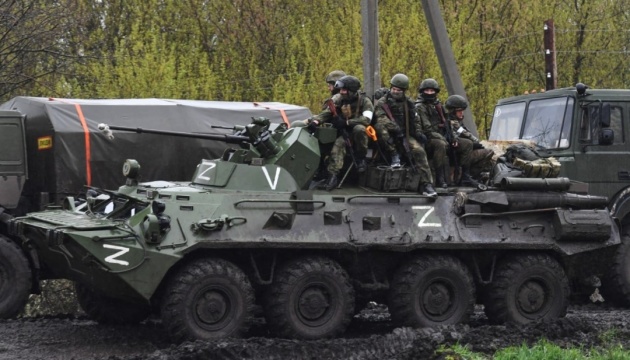 Most Russian combat-ready units taking part in war with Ukraine - media
Almost all combat-ready units of the Russian army are involved in the war with Ukraine. They come from 52 regions of Russia, as well as the occupied Crimea. The remaining units cover the border with NATO.
According to Ukrinform, this is stated by the Project outlet.
The publication verified reports in Russian and regional media, examined videos of POWs, as well as open source data and national databases, revealing that a tank army and 12 military armies are involved in the fighting, as well as all air force offensive forces; all six reconnaissance brigades of the General Staff; Marines of all four fleets, and surface ships of the Russian Black Sea Fleet, police and Russian Guard forces. In peacetime, these units are stationed at the bases from Kaliningrad to Kamchatka.
The Project editors were able to identify more than 160 officers who commanded or are still commanding Russian troops, from senior Defense Ministry officers to regiment chiefs. The Project revealed that every third top commander who was involved in invading Ukraine, was burdened with debt, including that for utility services and alimony. Some 23% of them had gained actual combat experience before the invasion. The biography of every eighth person on the list is related to Ukraine – they were either born or studied there.
At least 20 established commanders of the Russian invasion force had already been killed by mid-May. "Four of them died where they were born – in Ukraine," the project sums up.
Photo: AA