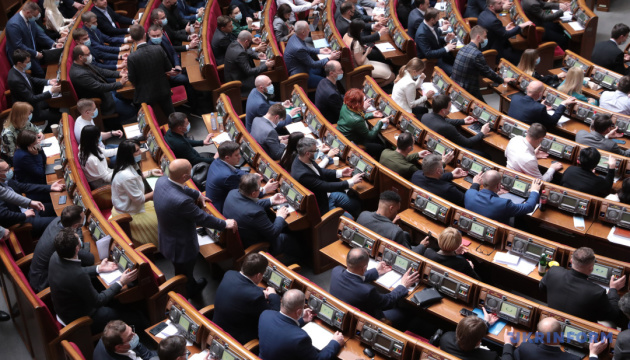 Ukraine's parliament extends martial law, mobilization until Aug 23
The Verkhovna Rada has extended martial law and general mobilization in Ukraine for 90 days, until August 23.
Ukrainian MP Yaroslav Zhelezniak said this on Telegram, Ukrinform reports.
"The Verkhovna Rada extended martial law until August 23," the lawmaker wrote.
According to him, the Verkhovna Rada also extended general mobilization until August 23.
On February 24, Russian President Vladimir Putin announced the beginning of a full-scale invasion of Ukraine. On the same day, martial law was imposed in the country, which was to last until March 26. Subsequently, it was extended for a further 30 days, until April 25, and then until May 25.
Also on February 24, President Volodymyr Zelensky signed a decree introducing general mobilization in the country. It is held within 90 days from the date of entry into force of the decree.
On May 18, the head of state tabled in parliament the bills proposing to extend martial law and general mobilization in Ukraine.