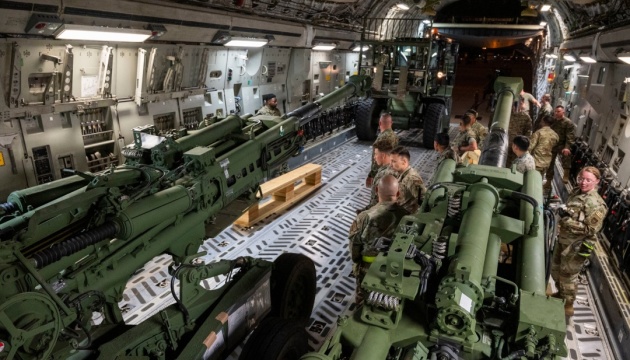 Pentagon unveils new batch of M777 howitzers set to be shipped to Ukraine
A new batch of 155 mm M777 howitzers has already been prepared for shipment to Ukraine.
This is according to a report on the official Facebook page of the U.S. Department of Defense, posted on Saturday, seen by Ukrinform.
"155 mm M777 towed howitzers are secured for transportation to Ukraine by United States Air Force airmen," the report said.
It is noted that the artillery units are sent as part of U.S. security assistance to the Armed Forces of Ukraine.
The U.S. Department of Defense also posted photos of howitzers loaded on board a military cargo aircraft.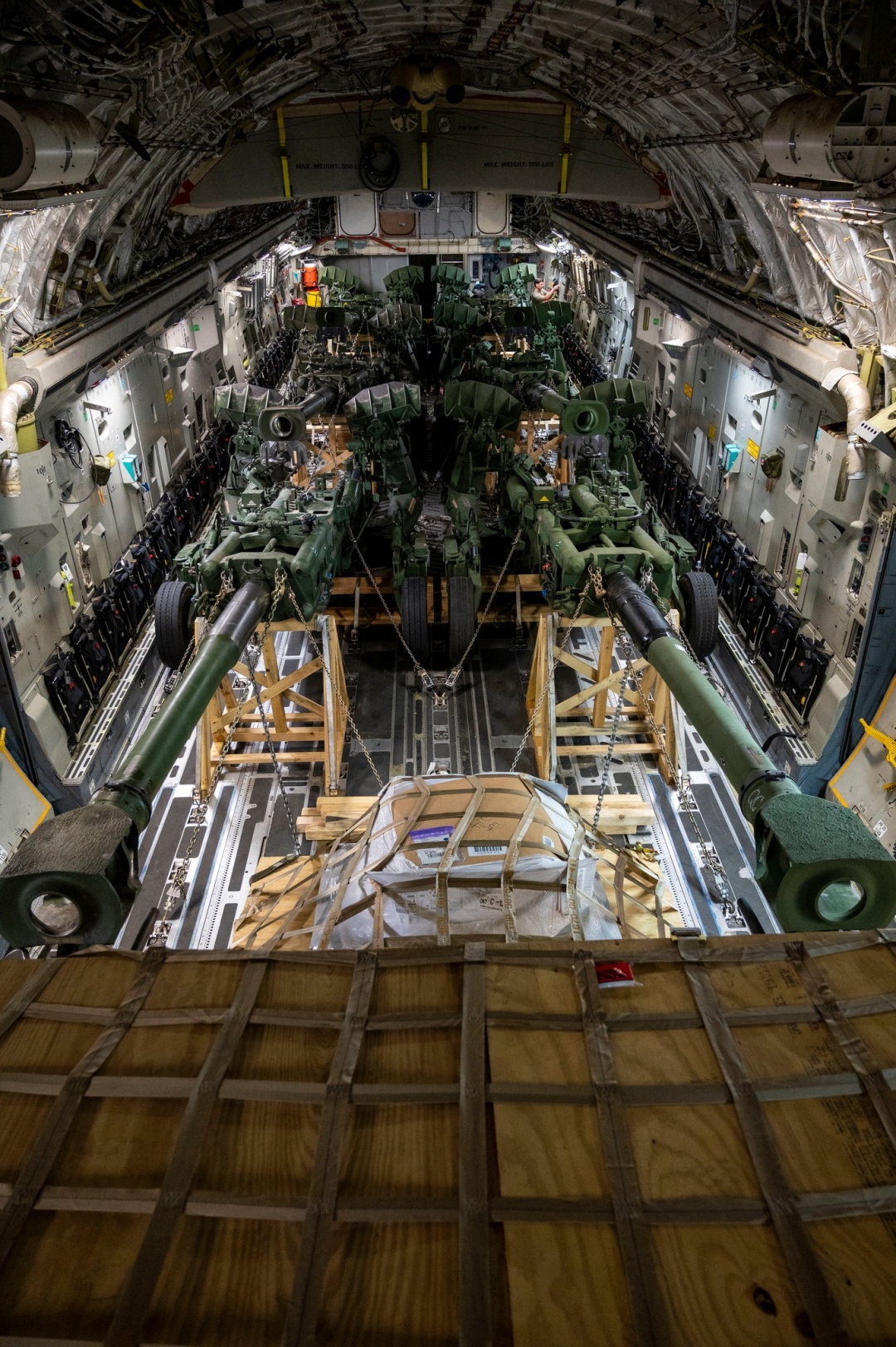 As Ukrinform reported earlier, on Thursday, U.S. President Joe Biden announced the allocation of another $100 million package of security and defense assistance to Ukraine. According to the Pentagon, this includes eighteen 155 mm howitzers, as well as 18 tactical trucks to deliver these howitzers. In addition, the Armed Forces is expected to supply three AN/TPQ-36 counter-battery radars, as well as other equipment and weaponry.