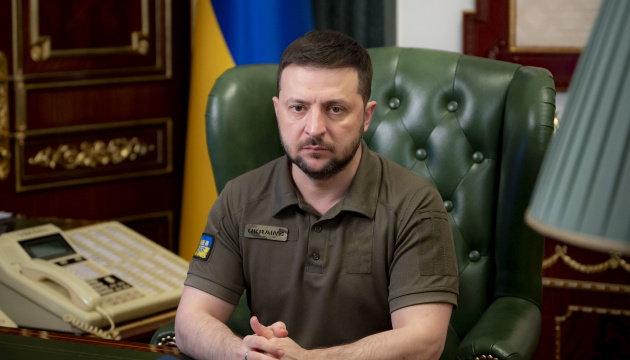 Victory in this war will be won on battlefield, but the war will end diplomatically – Zelensky
The victory in this war will be bloody and won on the battlefield, but the war will end diplomatically.
The relevant statement was made by Ukrainian President Volodymyr Zelensky in an interview on the third anniversary of his inauguration, which was broadcast during a nationwide telethon, an Ukrinform correspondent reports.
"It was not us who started this war, but we will have to end it. I can repeat these words today, but the meaning is different… I really thought we could have put an end through a dialogue. Now I understand that the ending will also be diplomatic, the ending itself. But, unfortunately, I thought it was a dialogue, which had certain duration, and we could have found answers to many questions, and many decisions taken by the Russian side. I really thought so. But now, it's like a vehicle, neither gasoline nor electric, a hybrid one. Thus, the war is also difficult. The victory will be very difficult too. It will be bloody, definitely won on the battlefield, but the ending will definitely be in diplomacy," Zelensky told.
In his words, some issues can be resolved at the negotiating table only.
A reminder that Advisor to the Head of the Office of the President of Ukraine Mykhailo Podolyak stated earlier that the negotiation process between Ukraine and Russia had been suspended.
Photo: Office of the President of Ukraine
mk