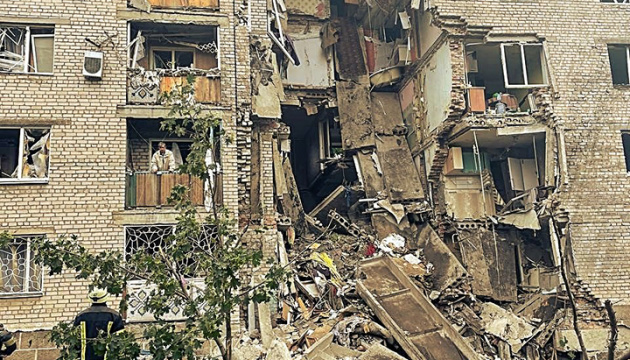 Russian forces shell 54 settlements in Donetsk, Luhansk regions on May 19, killing 20
Russian troops shelled 54 settlements in the Donetsk and Luhansk regions on May 19, killing 20 civilians.
That's according to the Facebook page of the Ukrainian Joint Forces, Ukrinform reports.
According to the post, Russian war criminals continue to destroy the infrastructure of Ukraine's region of Donbas.
According to available information, barbaric Russian air strikes and shelling in the past day completely destroyed or damaged 105 residential buildings and 15 other civilian objects, including a hospital, a dormitory, a sports center, a shopping mall, the buildings of a bank, a sanatorium, a regional education department, as well as a car company, storage facilities, a gas pipeline, and cars.
It is specified that apartment blocks in Sievierodonetsk, Lysychansk, Avdiivka and Bakhmut were significantly damaged.
In the Donetsk region, State Emergency Service units put out six fires caused by enemy shelling. In the Luhansk region, it was impossible to extinguish fires due to intensive shelling of settlements.
"According to the latest information, about 20 civilians were killed and at least 50 were injured by enemy shelling. Tentatively, the number of victims in Sievierodonetsk, Avdiivka, Lysychansk, Marinka, other towns and villages may be much higher. The information is being clarified," the Ukrainian Joint Forces said.
Photo: Facebook page of the Ukrainian Joint Forces