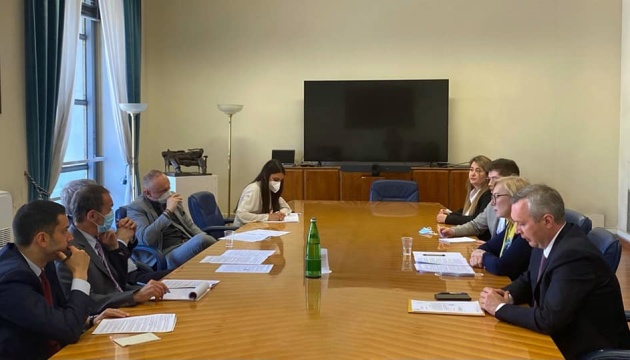 Denisova calls on Italy to assist with sanctions against Russia over illegal adoption of children
Verkhovna Rada Commissioner for Human Rights Liudmyla Denisova has called on the Italian Foreign Affairs Ministry to assist with imposing sanctions on those involved in the illegal adoption of Ukrainian children in Russia.
The relevant statement was made by Verkhovna Rada Commissioner for Human Rights Liudmyla Denisova on Telegram, an Ukrinform correspondent reports.
During a meeting with Italian Foreign Affairs Deputy Minister Benedetto Della Vedova, Denisova expressed gratitude to the Italian side for the assistance provided for Ukrainian citizens. Denisova stressed that supporting Ukraine's sovereignty and territorial integrity across all international platforms is very important for countering the Russian armed aggression.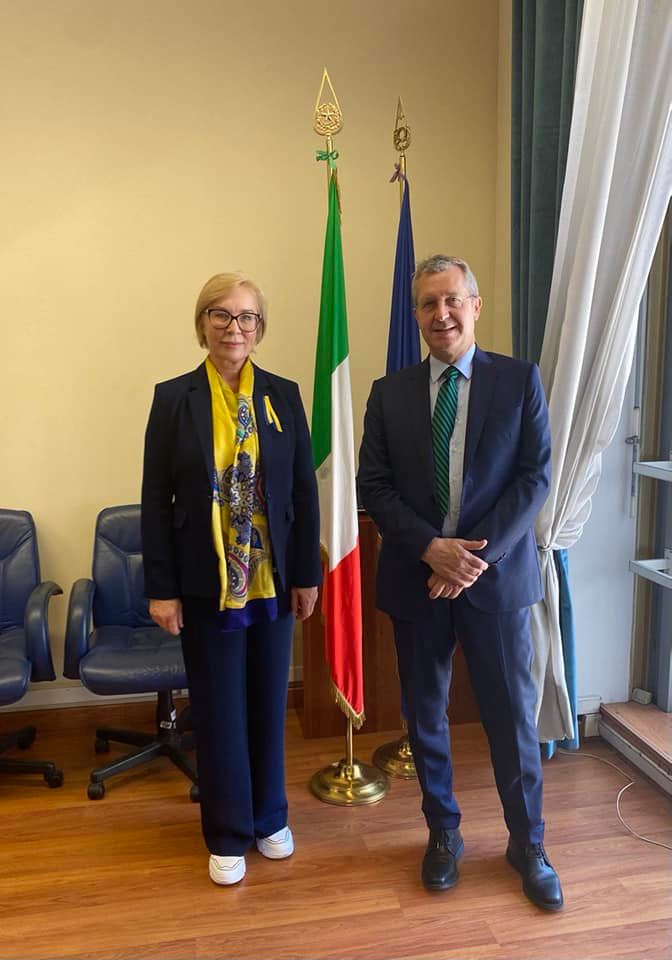 According to Denisova, a total of 6.03 million people fled Ukraine, and 8 million Ukrainians became internally displaced persons within the country. Ukraine is in dire need of humanitarian aid and arms supplies.
"I am recording the crimes committed by the Russian Federation in Ukraine. Every day we receive evidence of the atrocities committed by Russians against Ukrainian citizens. I transfer this information to the International Criminal Court investigators to ensure that Russian criminals can be brought to justice," Denisova noted.
In her words, a total of 41,000 citizens called the commissioner's 24-hour hotline to report on crimes committed against 83,000 people.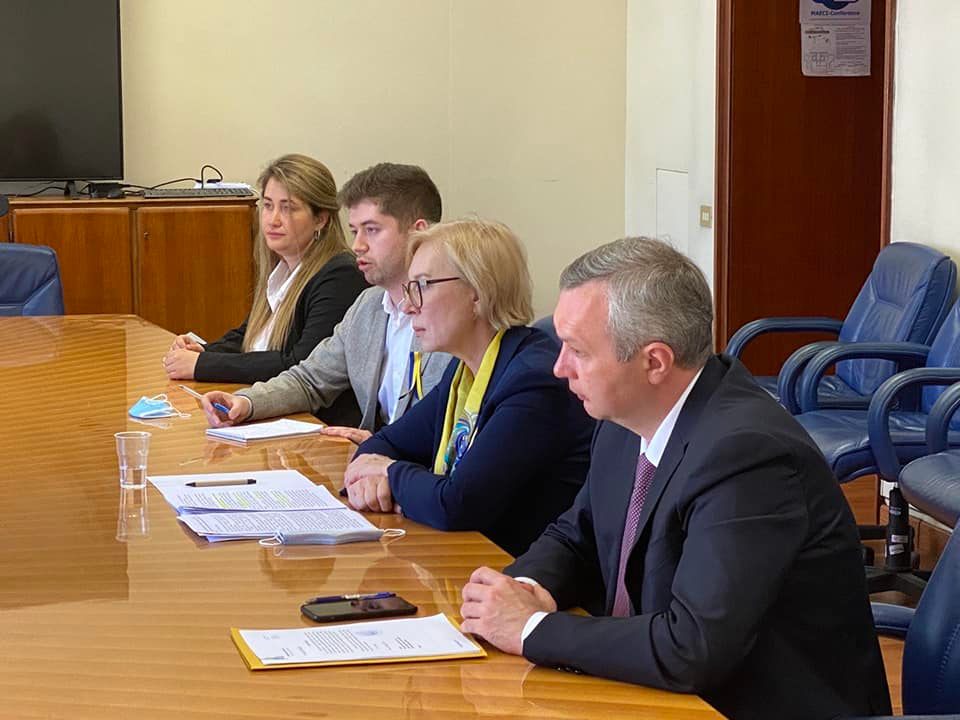 "Over 1,100 people have called the commissioner's special helpline for psychological assistance, reporting on such crimes that it is unclear how to live after what they had endured," Denisova stressed.
According to Denisova, Russia is systematically and massively deporting Ukrainian adults and children. Currently, over 1.3 million Ukrainians were forcibly taken to the Russian Federation, including 223,000 children.
Russians kidnapped 2,165 orphans from Ukraine. Russian authorities have already developed a special simplified procedure to quickly adopt Ukrainian children.
"Upon the adoption, we will not be able to bring them back home, as all documents of such children will be destroyed. This is an act of genocide against the Ukrainian people. No children – no nation! I have a list of those who organized this process in Moscow Region and the Certain Areas of Donetsk Region and Luhansk Region (CADLR), and I urge the Italian Foreign Affairs Ministry to assist with imposing individual sanctions on those included on the list," Denisova stressed.
According to Denisova, Benedetto Della Vedova assured her that Italy would make every effort to let Europe and the world hear Ukraine's voice.
The Government of Italy provides financial support for Ukraine and the International Criminal Court to collect evidence of Russian crimes.
Photo: Liudmyla Denisova, Facebook
mk