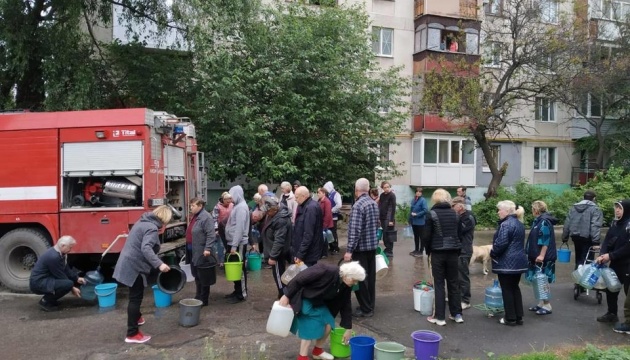 Without electricity, water, mobile communication: Almost 50,000 people stay in Luhansk region
As a result of the Russian attacks, there is no electricity or water supply in the entire territory of Luhansk region. There is almost no mobile communication, and gas is available only partially in three localities.
"Luhansk region is completely out of electricity. Yesterday the orcs destroyed the last working substation. Mobile communication is also almost missing. Only generators and Starlink stations in humanitarian headquarters help out," the press service of Luhansk Regional Military Administration posted on Telegram, Ukrinform reports.
Locals prepare meals over a fire as the gas supply was broken.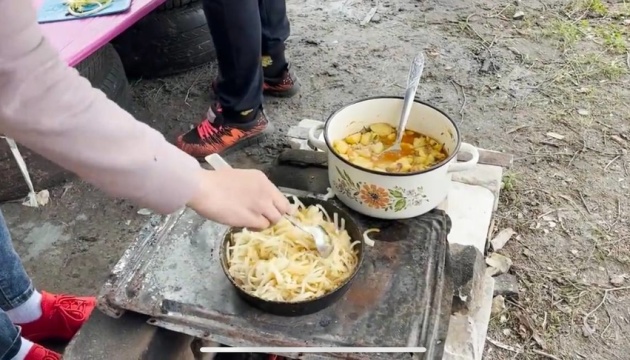 There is no centralized water supply for about a month. People set up showers on the streets near their houses. Water is delivered by State Emergency Service teams. Stationary tanks have been placed in towns, village residents used wells.
At the same time, according to the administration, there are still about 50,000 residents in the region.
On May 18, near Lysychansk, where fierce hostilities are taking place, the Russians cut off electricity and damaged the last powerful electricity substation. The damage is very serious. Repairs are not possible until the cessation of hostilities.
ol