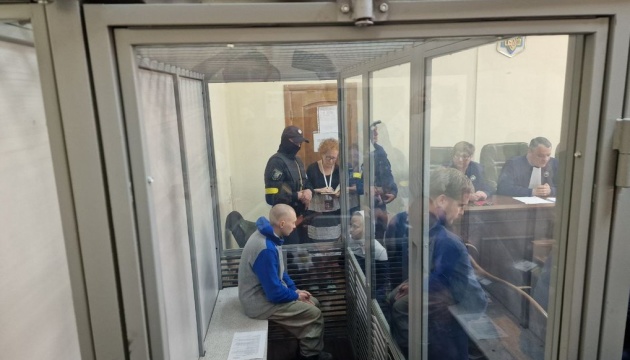 First Russian soldier admits guilt in murder of civilian in Sumy region
Vadim Shishimarin has become the first Russian soldier who fully admitted his guilt in court in the murder of a civilian in the Sumy region.
According to Ukrinform, he said this at a hearing of Kyiv's Solomianskyi District Court.
During the court hearing, the prosecutor read out a short indictment against Vadim Shishimarin, the commander of the military unit 32010 "4th Guards Kantemirovskaya Tank Division of the Moscow Region." Shishimarin confirmed that he fully admits his guilt in the murder of a civilian in Sumy region - 62-year-old Oleksandr Shelipov.
He also confirmed that he was ready to testify in the case.
After the break, the judges announced that the hearing in the case had been postponed until 12:00 on May 19. It is expected that the interrogation will take place at that hearing.