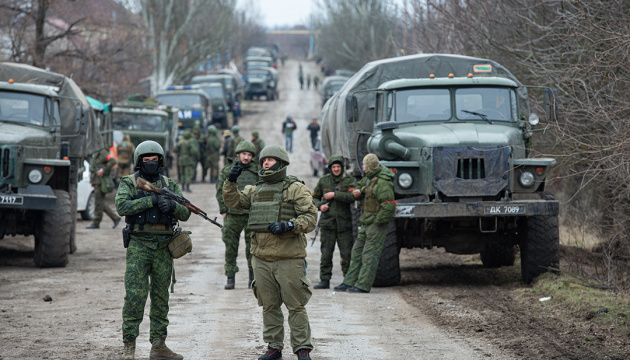 Russians "exhausted" amid frequent attacks by Ukrainian guerillas - intercept
A Russian soldier has complained about constant attacks by Ukrainian guerillas in the occupied part of Zaporizhia region, that's according to a latest intercept by Ukraine's Security Service (SBU).
The SBU press office shared the news on its Telegram channel, Ukrinform reports.
In the recent intercept, the Russian complains to a friend that every night their unit is forced to fight "sabotage groups" that are "onto them" constantly.
The Russian soldier says he is "exhausted" and wants to go home. Some of his fellow combatants are already on the verge of a nervous breakdown and are ready to stop fighting regardless of the possible consequences.
The Russians end the conversation with a 'goodbye,' in Ukrainian.
As Ukrinform reported, Ukraine's Security Service has shared a report that the Russian invaders are so eager to flee the war in Ukraine that they prepared to insert shrapnel into their own bodies. They also expect to get financial compensation from the government for such "wounds."