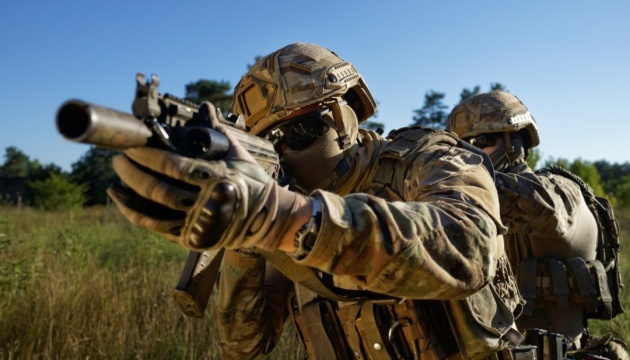 Adviser to interior minister: Ukrainian military to launch counterattack on all fronts in summer
The Ukrainian military may launch a counterattack on all fronts in late June or early July.
"We must understand that we will launch a counterattack on all fronts in the near future. But still, relatively speaking, it will not start tomorrow or the day after tomorrow," Rostyslav Smirnov, a non-staff adviser to the Minister of Internal Affairs of Ukraine, said during the nationwide telethon, an Ukrinform correspondent reports.
According to Smirnov, the main strategic task now is to cause as much damage to the enemy as possible: "We must understand that we have human reserves, we receive equipment, we master new equipment, while Russia does not have that. And if we follow this strategy, we will soon begin to dominate significantly, because we constantly have everything coming, and they do not."
Speaking about the significant advantage of Ukraine in the combination of all these factors, the adviser to the interior minister expressed the opinion that the enemy would feel our counterattack quite seriously in late June or early July.
Smirnov stressed that Ukraine has already won at the strategic level, but this does not mean that "the war will end tomorrow."
He noted that the issue of general mobilization in Russia is not on the agenda now. The adviser to the minister assessed the probability of its announcement as rather low due to several factors.
First, according to him, the Russian citizens are afraid of war. "If you take sociological research, they support a special operation but are against the war with Ukraine. Second, more than 80% of citizens are against mobilization, according to the same sociological research data, because mobilization is about war. And the third factor: I think that Putin had the only opportunity to announce the massive mobilization on May 9. He did not do that, and I am convinced that he will not announce it in the future," Smirnov explained.
At the same time, he added, Putin still has the option of so-called covert mobilization.
ol