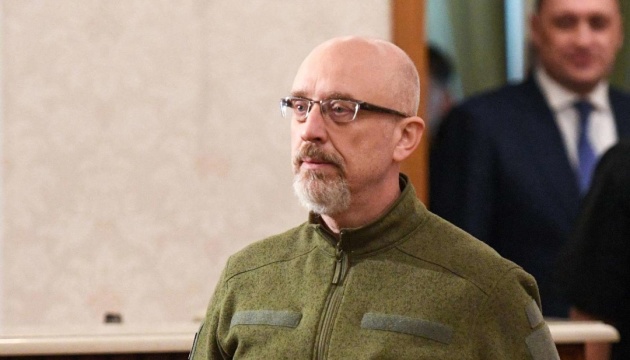 Reznikov: Mariupol defenders made it possible to push back Russian troops around Kyiv
The heroism of the defenders of Mariupol made it possible to push back Russian troops around Kyiv and stop the offensive on Zaporizhzhia and Donetsk regions.
Minister of Defense of Ukraine Oleksii Reznikov told journalists, Espreso media outlet informs.
"Thanks to the heroism of the Mariupol garrison, we managed to push back the Russian occupiers around Kyiv. They [Mariupol defenders] carried obeyed the order to restrain a group of 20,000 Russian invaders and prevent them from advancing in Zaporizhzhia and Donetsk direction. They are all heroes. They have a new order now – to save their lives,"
According to the defense minister, the main goal is to save the life of the garrison of Mariupol defenders, which consists of marines, members of the Territorial Defense Forces, police officers, border guards, members of the National Guard, fighters of the Azov Regiment.
"Today, very complicated processes, including negotiations, with the help of the Red Cross, are taking place. This is the evacuation of the seriously wounded and other wounded. Our plan is to save their lives and then their freedom," Reznikov noted.
As reported, the evacuation of Ukrainian defenders from the Azovstal steelworks began on May 16.
Fifty-three severely wounded service members were taken to a medical facility in Novoazovsk. Another 211 defenders were evacuated through the humanitarian corridor to Olenivka and then returned to the Ukraine-controlled territory through the exchange procedure.
On May 17, Iryna Vereshchuk, Deputy Prime Minister – Minister of the Reintegration of the Temporarily Occupied Territories, said that Ukraine was working on the next stages of the humanitarian operation at Azovstal.
ol