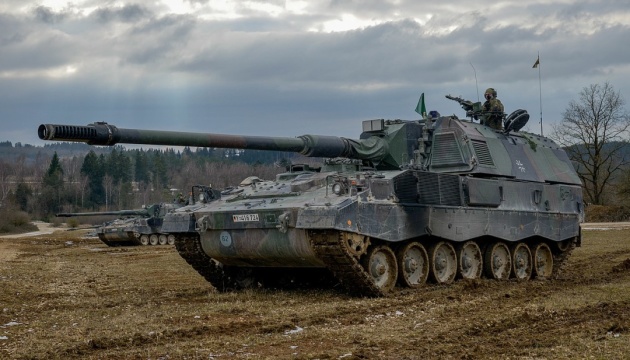 Germany to deliver Panzerhaubitze 2000 howitzers, Gepard anti-aircraft tanks, bazookas to Ukraine
Germany will hand over seven Panzerhaubitze 2000 howitzers to Ukraine, and the supply of anti-aircraft tanks and other military equipment is being planned.
German government spokesman Steffen Hebestreit said this at a briefing on Monday, according to an Ukrinform correspondent.
"Deliveries [of weapons and military equipment] continue. We're talking about Panzerhaubitze 2000 howitzers, which Ukrainian soldiers are currently being trained to operate, the sending of Gepard tanks, and the supply of bazookas and other military equipment," he said, recalling that Germany has changed its policy of not supplying weapons to crisis regions.
German Ministry of Defense spokesperson David Helmbold, in turn, said that an international project on howitzer training is underway, it is designed for 40 days, but the deadline may be revised.
"It is currently impossible to say exactly how this is going to happen. A lot, of course, will depend on making sure that the training is conducted as carefully as possible and, on the other hand, that it is completed as soon as possible, because it is clear that the military is needed on the ground," the officer said.
The training of the Ukrainian military who currently stay in Germany is a joint project with the Netherlands.
Photo: Wikipedia