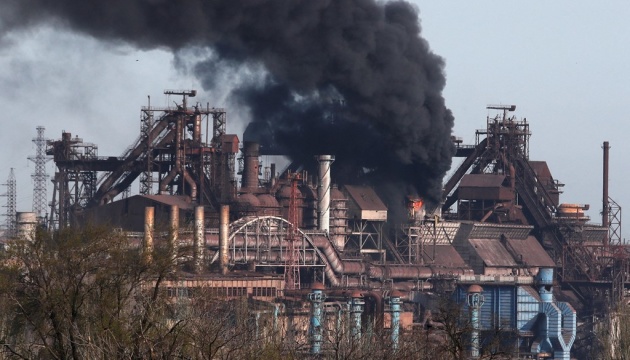 Putin does not agree to rescue of people from Azovstal – Ukraine's deputy defense minister
Russian President Vladimir Putin does not agree to the rescue of people from the Azovstal steel mill in Mariupol.
Ukraine's Deputy Defense Minister Hanna Maliar said this during a nationwide information marathon, according to an Ukrinform correspondent.
"The state is doing a lot to free our Azovstal defenders, but this is a military operation and these things cannot be disclosed in public. We were able to tell this openly to the relatives, because they have the right to know this. And I really hope that most of the issues have been resolved. […] Putin simply does not agree that we could release our Azovstal defenders," Maliar said.
In addition, she noted that Ukraine has involved almost all world leaders and international organizations in order to talk to Putin.
Maliar expressed hope that the defenders of Azovstal would be saved.
About 600 seriously wounded Ukrainian soldiers remain holed up in the shelters of the blocked Azovstal steel mill in Mariupol. The territory of the steelworks is under constant shelling.
Ukraine is involving a number of countries, including Israel, Switzerland, Turkey, and Finland, in the process of negotiations with Russia on the release of Ukrainian defenders from Azovstal.
Photo: Sky News