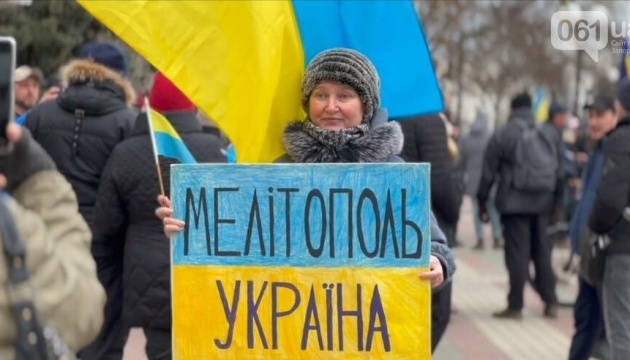 In Melitopol, Ukrainian guerillas eliminating enemies, aiding intelligence
In the Ukrainian city of Melitopol, which has been temporarily captured by Russian forces, local guerrillas killed more than 100 occupiers and completed over 20 successful resistance operations.
Melitopol Mayor Ivan Fedorov wrote about this on Telegram, Ukrinform reports.
"The American Institute for War Studies has singled out Melitopol as a center of Ukraine's guerrilla movement. Since the first days of the occupation, thousands of Melitopol residents have clearly shown that orcs have no place on Ukrainian soil," he wrote.
Throughout the 79 days of occupation, the spirit of Melitopol has become even stronger and more unbreakable.
A deeply secretive underground network of pro-Ukrainian patriots has been built in the city and Melitopol district.
Thanks to their heroism, more than 20 successful resistance operations were carried out, critical dual-use infrastructure was damaged, a valuable array of intelligence on the deployment of occupation troops was provided, and more than 100 "liberators" were eliminated.
The guerrillas continue to exterminate invaders and collaborators.