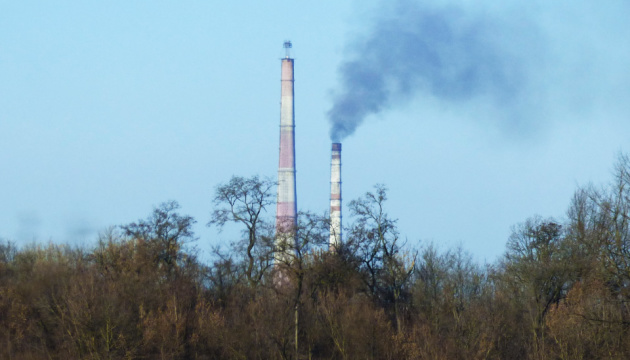 Russian missiles hit Kremenchuk CHPP, again
The Russians seek to leave 180,000 Kremenchuk residents without central heating next winter as they repeatedly launch high-precision missiles at the local CHPP.
That's according to the head of the Poltava Regional Military Administration, Dmytro Lunin, who spoke via video conference at a briefing at the Ukraine-Ukrinform Media Center.
"There are no casualties, but the damage is significant. Reconstruction works have just begun at the CHPP but today came another strike. The Russian occupiers probably want 180,000 Kremenchuk residents dependent on this CHPP to be left without central heating in winter," Lunin said.
He noted that a total of 12 missile strikes were launched on Kremenchuk, with most of the missiles hitting a local refinery and one – the CHPP. The head of the administration stressed that these are high-precision missiles that hit exactly where they aim.
The Kremenchuk refinery was shut down after being hit by enemy missiles in April, so it is impossible to find any logic in the new strikes, except that the Russians are trying to destroy what's left of the site.
According to Lunin, the infrastructure of Poltava region has suffered little compared to other regions since the beginning of the full-scale Russian invasion. However, the airfield in Myrhorod was attacked, random missiles hit the suburbs of Poltava where a small farm was destroyed, also the infrastructure was damaged in Karlivka, and the roads across the region sustained certain damage.
However, the most important task set by the authorities in the process of restoring the region's infrastructure is to provide a timely heating supply to the people of Kremenchuk.
As Ukrinform reported, on April 24, Russian missiles hit infrastructure facilities in Kremenchuk, Poltava region, in particular, the strikes damaged the Kremenchuk CHPP and refinery.
On April 2, Lunin reported that the plant's infrastructure had been destroyed and the facility was forced to shut down.
Kremenchuk Refinery (run by PJSC Ukrtatnafta) is Ukraine's largest oil refinery with a design capacity of 18.6 million tonnes. 43.05% of shares belong to the state through Naftogaz of Ukraine, while the rest is divided between businessmen Ihor Kolomoisky and Alexander Yaroslavsky.
Photo: poltava.to