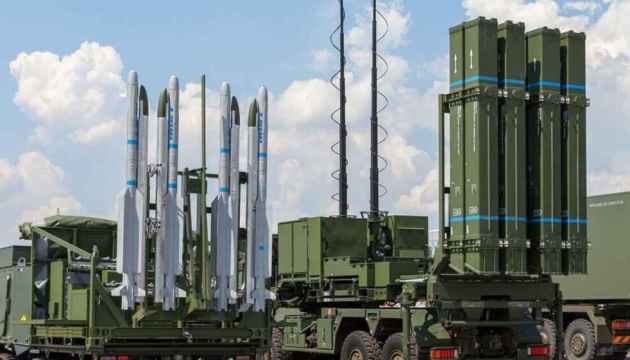 Germany mulls supply of ten air defense systems to Ukraine - Bild
The German Security Council is discussing the supply of ten Diehl IRIS-T SLM air defense systems to Ukraine.
This was reported by Bild citing sources in the German government, Ukrinform reports.
The range of IRIS-T SLM system is 40 km, while its operating altitude is 20 km. With the help of these air defense systems, the forces can repel the attacks of combat aircraft, helicopters, cruise missiles, and drones.
If the supply is approved by the German Security Council, Ukraine may receive the first complexes in November 2022.
It will take three to four years to produce all ten complexes requested by Ukraine. Ukrainian soldiers will have to undergo appropriate training in Germany.
It should be recalled that on April 28, the Bundestag approved the supply of heavy weapons to Ukraine. On May 9, German Chancellor Olaf Scholz said that Russia's aggression leaves Germany no choice but to supply weapons to Ukraine.
In the coming days, Ukrainian artillerymen will be trained to handle PzH 2000 tank howitzers, which Germany and the Netherlands plan to deliver to Kyiv.