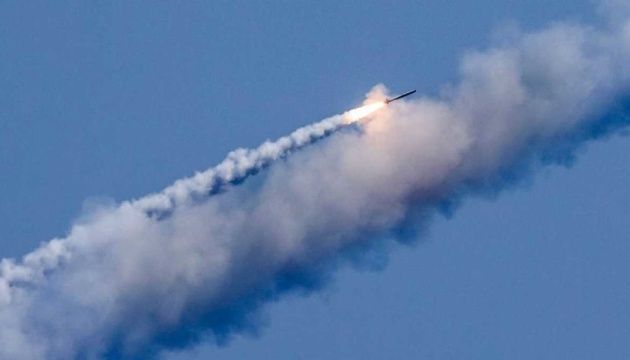 Russian warships in Black Sea carry over 30 Kalibr missiles – South Operational Command
The Armed Forces of Ukraine are ensuring a stable situation in Odesa Region, although Russian invaders are threatening the entire territory of Ukraine with missile strikes, creating an offensive base on Zmiinyi Island and attempting to destabilize situation in Transnistria.
The relevant statement was made by South Operational Command Spokesperson Vladyslav Nazarov on Telegram, an Ukrinform correspondent reports.
"In Odesa Region, the situation is stable and controlled. Russia's naval group in the Black Sea has not changed significantly, posing a threat of missile strikes. There are also hostile activities around Zmiinyi Island," Nazarov told.
In his words, the enemy forces continue to promote provocations in Transnistria.
"There were an attempt to set a military commissariat on fire in Tiraspol and a fake attack on an oil depot. Shaking up the situation should create the basis for accusing Ukraine of encroaching on the territory of the self-proclaimed republic," Nazarov noted.
According to Nazarov, now there are four Russian warships and two submarines in the Black Sea, which are carrying over 30 Kalibr missiles. This is posing a threat of missile strikes on the entire territory of Ukraine.
In addition, according to the data from the Main Intelligence Directorate of the Ukrainian Defense Ministry, the enemy is still planning to deploy Pantsir air defense missile systems and Tor-M2 surface-to-air missile systems on Zmiinyi Island.
mk