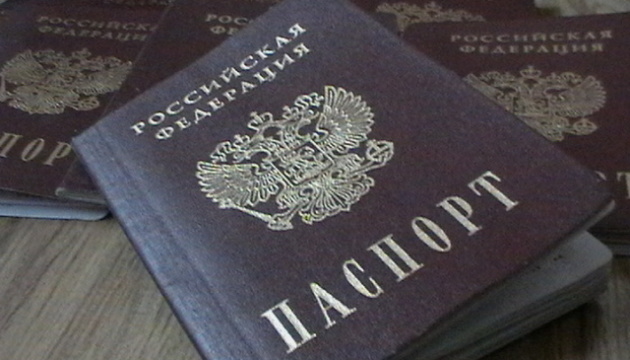 Enemy handing out Russian passports to Ukrainians deported to Crimea
Russian invaders are continuing to issue Russian passports to Ukrainian citizens who were forcibly deported to the temporarily occupied territory of the Autonomous Republic of Crimea from the Kherson and Zaporizhia regions.
According to Ukrinform, Verkhovna Rada Human Rights Commissioner Liudmyla Denisova announced this on Telegram.
"The occupying authorities of the peninsula once again took another picture for the propaganda television of the ruscists, showing how 10 people who came to Crimea from the temporarily occupied areas of mainland Ukraine received Russian Auschwitz under a simplified system," Denisova said.
According to her, "explanatory" work is being carried out with Ukrainian citizens forcibly transferred to the peninsula about the need to obtain a Russian passport, as they will not be allowed to live in Crimea without "identity documents."
Also, Ukrainian citizens end up in filtration camps, where their Ukrainian passports are taken away and they are given a document for temporary residence.
"All Ukrainians who were forcibly granted Russian Auschwitz are citizens of Ukraine. Our state does not recognize any Russian documents imposed by Russia," Denisova stressed.
She added that with their actions, the occupiers continue to violate the provisions of the IV Geneva Convention relative to the Protection of Civilian Persons in Time of War.
Denisova called on the UN commission investigating human rights violations during Russia's military invasion of Ukraine to take into account these facts of human rights violations in Ukraine.