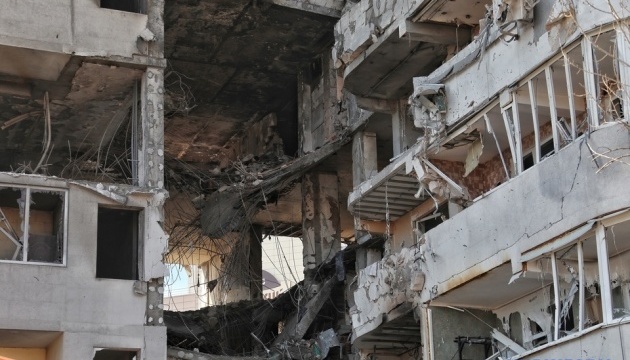 Russian army destroyed almost 38,000 houses in Ukraine - Denisova
More than 220,000 Ukrainian citizens need housing as the Russian army has already destroyed almost 38,000 residential buildings in Ukraine.
According to Ukrinform, Verkhovna Rada Human Rights Commissioner Liudmyla Denisova wrote this on Telegram.
She said she had signed a Memorandum of Cooperation with the International Association ATA, aimed at providing temporary housing to citizens who lost their homes as a result of Russia's armed aggression.
Denisova also stressed that the troops of the aggressor country have destroyed almost 38,000 houses in peaceful settlements, leaving more than 220,000 people in need of housing, at least for temporary residence.
The Ombudsman and the International Association ATA agreed to work out mechanisms to implement the protection of citizens' rights to housing guaranteed by the Constitution of Ukraine.
As of May 3, the number of internally displaced persons in Ukraine due to the war exceeded eight million, and 2.7 million have already returned home.