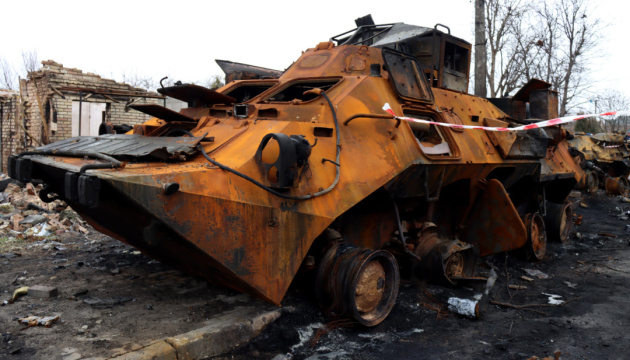 Ukrainian army launches over 100 strikes on enemy positions in southern Ukraine
The rocket and artillery units and aircraft of the Armed Forces of Ukraine launched more than 100 strikes on enemy positions in southern Ukraine on May 12, according to the Operational Command South.
The enemy lost 57 troops, six armored vehicles and three motor vehicles, the report said.
In the Kherson region, the occupiers realized that they had fallen into a legislative trap with a pseudo-referendum and the inclusion of the region in the Russian Federation. Ukrainian flags appear on the streets of temporarily occupied Kherson as evidence that the population does not accept the symbols, power, and way of life imposed by the enemy.
In the Mykolaiv region, the enemy continued to shell industrial facilities, urban and suburban infrastructure with artillery and MLRS fire. In doing so, the enemy puts psychological pressure on civilians, trying to force them to accept the "Russian world."
In the Odesa region, the enemy continues to destabilize the situation around the creation of a land corridor from Crimea to Transnistria.
The Russian naval group in the Black Sea consists of four ships and two submarines carrying more than 30 Kalibr cruise missiles. The threat remains of missile strikes both in the south and across Ukraine.