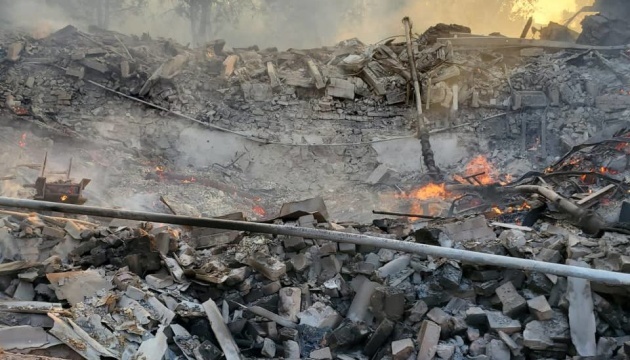 Ecology officials report 200 environmental crimes already committed by Russian invaders in Ukraine
The Ministry of Ecology and Natural Resources of Ukraine has recorded 231 environmental crimes committed by Russian troops since the start of the full-scale invasion of Ukraine.
That's according to the press service of Ukraine's Ecology Ministry, Ukrinform reports.
"The Ecology Ministry assisted by subordinate executive bodies and environmental activists has been recording environmental crimes by the ruscists since the first day of the war, and calculating losses using special methodology," said Minister of Ecology and Natural Resources of Ukraine Ruslan Strilets.
According to the minister, 231 environmental crimes of the Russian Federation have already been documented on the territory of Ukraine and in the Black Sea. Most ecocide cases were detected in Kyiv region (34), Donetsk region (27), and Dnipropetrovsk region (22).
"This report will be added to the general pool of losses as a result of Russia's hostilities, complied by the Ministry for Reintegration of the Temporarily Occupied Territories of Ukraine, in preparation for filing a lawsuit with the UN International Court of Justice," Ruslan Strilets added.
As reported, the Ecology Ministry has developed a methodology for calculating the amount of air pollutant emissions caused by Russian bombing and the subsequent damage.