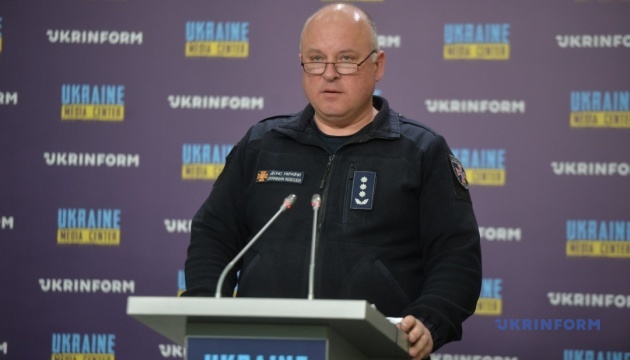 State Emergency Service: Mine clearance in Ukraine may take 5-10 years
Based on international experience, mine clearance of Ukrainian territories may take from 5 to 10 years.
"Based on international experience, mine clearance may take from 5 to 10 years," Oleh Bondar, Head of the Pyrotechnic Works and Humanitarian Demining Department of the State Emergency Service of Ukraine, said during a briefing at the Ukraine Media Center–Ukrinform.
According to him, one of the biggest negative consequences of the Russian invasion of Ukraine is the massive contamination of territories and populated localities by explosives, including those prohibited by international conventions.
Bondar clarified that the enemy used remote mining systems, cynically set unguided minefields in populated localities and left a large number of particularly dangerous specially planted explosive devices posing a mortal danger and threatening civilians.
"These mines and ammunition have been discovered in Kyiv, Chernihiv, Kharkiv, Sumy, Mykolayiv, Zaporizhzhia, Dnipropetrovsk, Donetsk, and Luhansk regions. The total number of various mines, cluster munitions, and specially installed explosive devices is about 10% of all detected and neutralized explosive devices," he added.
According to the SES representative, after Ukraine's Armed Forces liberate towns and villages, priority measures are being taken, including inspections of localities, roads and buildings, work of emergency crews on power lines, gas and water mains.
"Currently, the implementation of these measures has allowed us to begin a phased process of inspection and demining of agricultural land. We make every effort to enable agricultural enterprises to carry out the spring sowing campaign," Bondar said.
ol