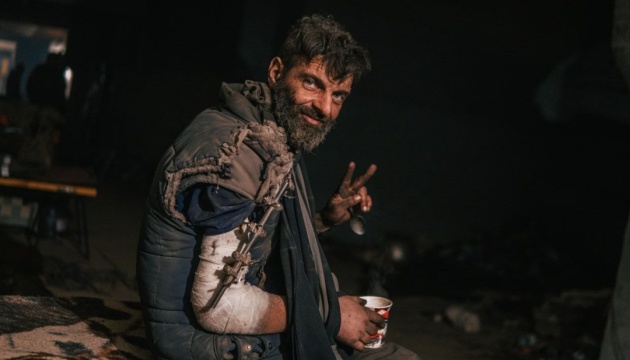 Denisova calls on UN to take measures to evacuate wounded soldiers from Azovstal plant
Verkhovna Rada Human Rights Commissioner Liudmyla Denisova has called on the UN and the Red Cross to take all measures in accordance with their mandates to evacuate wounded soldiers from the Azovstal steel plant to safe regions in Ukraine.
She made the appeal on Telegram, Ukrinform reports.
"I call on the UN and the Red Cross to take all measures in accordance with their mandates to evacuate wounded Azovstal soldiers to safe regions of Ukraine, where they will be provided with medical care and proper care," Denisova said.
According to her, "with open wounds, without the necessary medication, in unsanitary conditions - in such inhumane conditions are wounded and maimed defenders of Mariupol, servicemen of the Azov National Guard."
She clarified that Mariupol defenders are making inhuman efforts every minute to defend the city's last outpost and they did not hesitate to sacrifice themselves to save Ukraine and the world from total evil. "Now the world must save them," the Ukrainian ombudswoman said.
"According to Article 16 of the Geneva Convention relative to the Protection of Civilian Persons in Time of War, the sick and wounded are under special protection and special respect. Article 3 of the Convention on the Amelioration of the Condition of the Wounded and Sick in Armed Forces obliges the parties to treat the wounded humanely in all circumstances," Denisova said.
The Russian invasion of Ukraine caused one of the biggest humanitarian catastrophes in Mariupol. The city was left without energy, water and gas supply.
Mariupol Mayor Vadym Boichenko said that up to 20,000 civilians in the city had been killed since the beginning of the Russian invasion.
More than 100,000 civilians remain trapped in Mariupol. The invaders are taking away Ukrainian passports from Mariupol's residents and forcibly deporting them to Russia and the occupied regions of Donetsk and Luhansk.
Soldiers of the Azov Regiment, National Guard, Ukrainian marines, and motor riflemen continue to defend the besieged city.