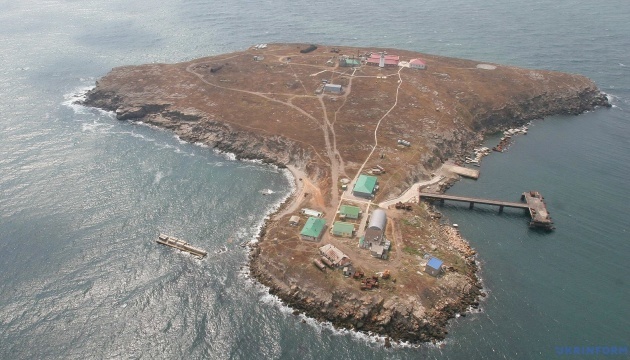 Ukraine successfully strikes Russian air defenses, resupply vessels at Zmiinyi Island - British intel
Ukraine has successfully struck Russia's air defenses and support vessels at Zmiinyi Island (Snake Island) with Bayraktar drones.
According to Ukrinform, the UK Ministry of Defense said in its latest intelligence update published on Twitter.
"Ukraine has successfully struck Russian air defenses and resupply vessels with Bayraktar drones. Russia's resupply vessels have minimum protection in the western Black Sea, following the Russian Navy's retreat to Crimea after the loss of the Moskva," the statement said.
The ministry added that Russia's current efforts to augment its forces on Zmiinyi Island offer Ukraine more opportunities to engage Russian troops and materiel.
Earlier reports said that Bayraktar drones near Zmiinyi Island destroyed a Russian Serna landing craft, two Raptor assault boats, a small landing craft and a Tor surface-to-air missile system, killing 80 invaders.
On February 24, Russian President Vladimir Putin announced a full-scale invasion of Ukraine. Russian troops are destroying infrastructure and residential areas of Ukrainian cities, towns and villages using artillery, multiple rocket launchers and ballistic missiles.