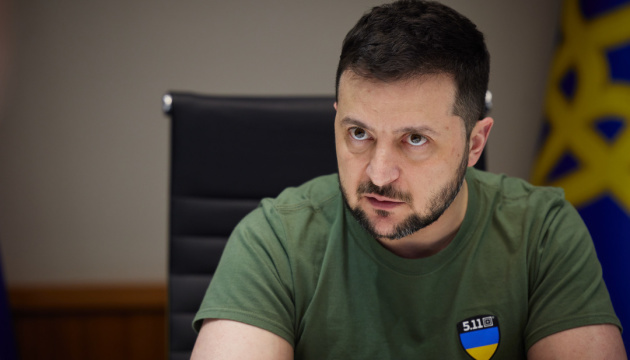 President Zelensky: Russian troops launch over 2,000 missile strikes on Ukraine
Russian troops have launched 2,154 missile strikes on Ukraine since the Russian invasion started, including 25 missile strikes on the city of Odesa on May 8-9, 2022.
The relevant statement was made by Ukrainian President Volodymyr Zelensky during his speech in the Parliament of Malta, an Ukrinform correspondent reports.
"Just think of this terrible figure: 2154 Russian missiles hit our cities and communities in a little over two months. 2770 appearances of enemy planes in our sky were recorded. The Russian bombing of Ukraine does not cease any day or night. […] In two days, on May 8 and 9, when Europeans honored the memory of the victims of World War II and celebrated Europe Day, the Russian army launched 25 missiles targeting Odesa and the Odesa region alone. All 25 missiles were aimed at civilian objects," Zelensky told.
In his words, just yesterday, when President of the European Council Charles Michel visited Ukraine's warm city of Odesa and met with Prime Minister of Ukraine Denys Shmyhal, he was forced to go down to the bomb shelter because of Russia's missile strikes.
According to the President of Ukraine, Russia is deliberately launching air strikes on civilian objects knowing that there are no military there.
Photo: Office of the President of Ukraine
mk