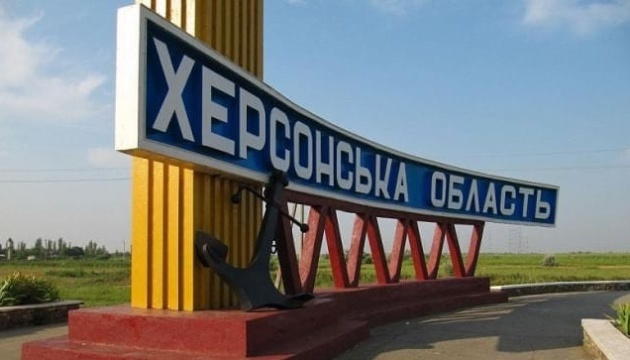 Defense Ministry: Ukraine making every effort to prevent pseudo-referendums in Kherson region
The fiercest fighting is ongoing today in Donetsk, Luhansk regions and near Kharkiv city. In Kherson region, Ukraine applies "specific methods" to prevent Russia from holding fake referendums.
"Our main battlefield now is the south and east of Ukraine. Indeed, the Russian army initially set a global goal – to swallow the whole of Ukraine immediately, capturing Kyiv. Now they try to divide it, relatively speaking, into zones or pieces or parts of regions. And indeed, they are moving, mostly in the east. The fierce fighting is ongoing in Donetsk and Luhansk regions, the entire front line is under fire, there is a difficult situation, including humanitarian. But at the same time, they now try to capture Kherson region, and fighting continues in Kharkiv region. In Kharkiv region, they were somewhat pushed back," Deputy Defense Minister of Ukraine Hanna Malyar said during the nationwide marathon.
According to the deputy minister, the Armed Forces of Ukraine not only offer a serious resistance, preventing the invaders from advancing further, but also drive them out of the temporarily occupied territories of Kharkiv region.
As for the territories in Kherson region, Malyar noted that a "very interesting story" was taking place there.
"Russians failed to capture the territories instantly as it was in 2014. They do not have such support from the local population. On the contrary, our citizens strongly resist, not only the citizens but also the state of Ukraine. But you have to understand that we cannot discuss in public the ways in which the state may act in the temporarily occupied territories. But the fact that the so-called referendums have not yet taken place and cannot take place shows that Ukraine is doing its job effectively," Malyar noted.
ol