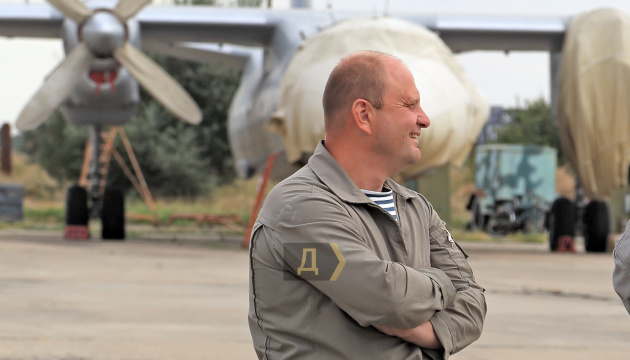 Deputy commander of Ukrainian Navy killed in battle
While performing a combat mission as part of the crew of a Mi-14 helicopter, Deputy Commander of the Ukrainian Navy, Colonel Ihor Bedzai, was killed by a missile from a Russian fighter jet.
According to Ukrinform, Taras Chmut, director of the Come Back Alive Foundation, said this on Facebook.
"One of the best officers of the Navy, Colonel Ihor Bedzai, Deputy Commander of the Navy for Aviation, died in the Ukrainian sky. He is better known as the former commander of the 10th Naval Aviation Brigade from Novofedorivka, near Saky, Crimea," he said.
According to Chmut, in 2014, Colonel Bedzai was "almost the only one in the entire fleet command who showed leadership and determination."
"While everyone was waiting for mythical 'orders from Kyiv,' he organized the personnel, prepared the equipment and, in front of the occupiers, moved all the working aircraft to mainland Ukraine. And the next day, he did the same thing with what could not fly the first day. In fact, thanks to the leadership of Ihor Volodymyrovych, we saved our naval aircraft," he said.
Photo: Facebook page of Valeria Oleinikova