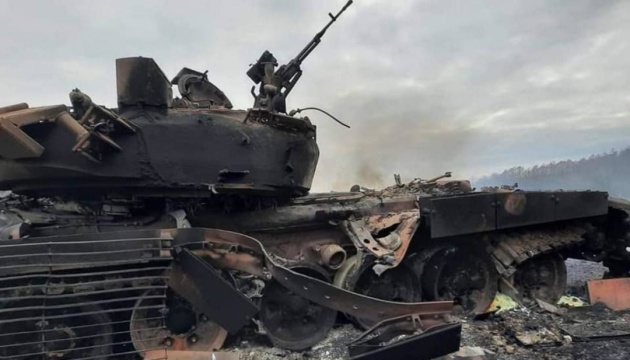 War update: In Ukraine's south, over 50 artillery, air strikes on enemy positions in past day
In the southern regions of Ukraine, the country's defenders thwarted the enemy's attempt to withdraw a reconnaissance group, as well as eliminated 51 invaders.
This was reported by Ukrinform with reference to Operational Command South.
Ukrainian missile and artillery units and warplanes inflicted about 50 successful strikes on enemy positions in the area. On May 8, the Russian occupation army lost 51 personnel, two MLR systems, a tank, a Pantsir-S anti-aircraft missile system, two UAVs, and a helicopter.
Also OC South has confirmed enemy losses over the previous day: 56 invaders, three MLR systems, four APCs, and two military trucks.
In addition, Ukrainian defenders significantly damaged the Zoopark 2 counterbattery radar.