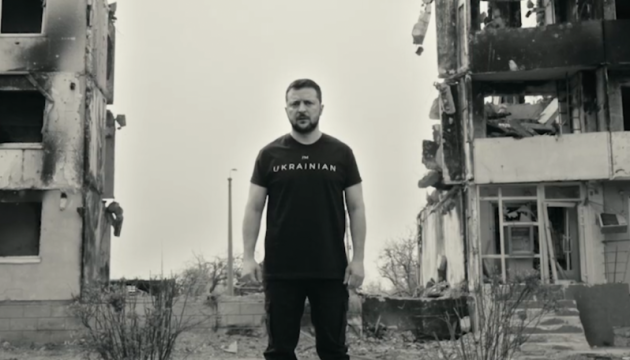 Zelensky: Russia fanatically imitates Nazi regime
The Russian Federation fanatically imitates the Nazi regime with a maniacal detailed reproduction.
"A fanatical repetition of this regime. Its ideas, actions, words and symbols. Maniacal detailed reproduction of its atrocities and 'alibi', which allegedly give an evil sacred purpose. Repetition of its crimes and even attempts to surpass the 'teacher' and move him from the pedestal of the greatest evil in human history. Set a new world record for xenophobia, hatred, racism and the number of victims they can cause," President of Ukraine Volodymyr Zelensky said in his video address on the occasion of the Day of Remembrance and Reconciliation, Ukrinform reports.