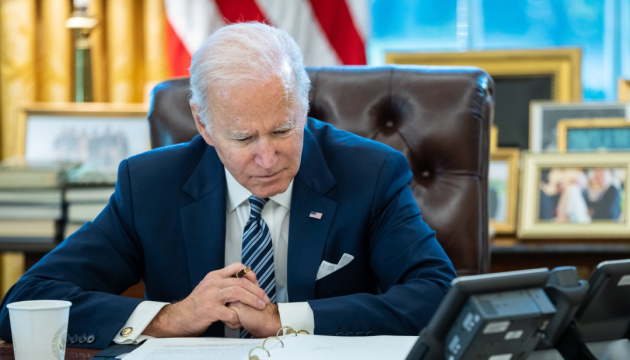 Biden to sign military lend-lease bill for Ukraine on May 9 - White House
U.S. President Joe Biden will sign the Ukraine Democracy Defense Lend-Lease Act on Monday, May 9.
White House press secretary Jen Psaki said this at a briefing on Friday, Ukrinform reports.
The Ukraine Democracy Defense Lend-Lease Act was passed last month by both chambers of the U.S. Congress. The Senate unanimously supported the document on April 6, and the House of Representatives voted for the measure on April 28. According to the procedure, the President of the United States has 60 days to sign the bill after he receives it.
As reported, the document allows the U.S. president to use the military lend-lease program to speed up the transfer of weapons, military equipment, medicines, food, etc. to Ukraine. It is expected that the recipient country will pay their cost later.
The military lend-lease program was used during World War II. It allowed the United States to provide weapons to its allies quickly.