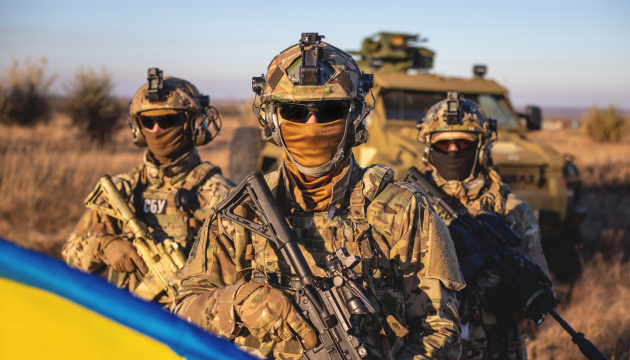 SSU takes 11 Russian snipers prisoner in Kharkiv Region
As a result of a special operation, the Security Service of Ukraine (SSU) has taken 11 Russian snipers prisoner in Kharkiv Region.
The relevant statement was made by the SSU on Telegram, an Ukrinform correspondent reports.
In addition, the SSU's Military Counterintelligence neutralized an enemy sabotage and reconnaissance group (SRG) in Khmelnytskyi Region, consisting of three members, who were planning to carry out subversive actions.
In Zhytomyr Region, the SSU detained an agent of the Russian Federation, who collected the data on the number and combat capacity of the aircrafts of the Armed Forces of Ukraine.
In Sumy Region, the SSU revealed a head of the city council, his deputy and a local councilman, collaborating with the enemy.
Two more collaborators were detained by the SSU in Kyiv Region. They were helping aggressors to accommodate and follow directions in Bucha District.
In general, the SSU has neutralized more than 140 enemy SRGs and revealed 4,000 collaborators since the Russian invasion started.
mk