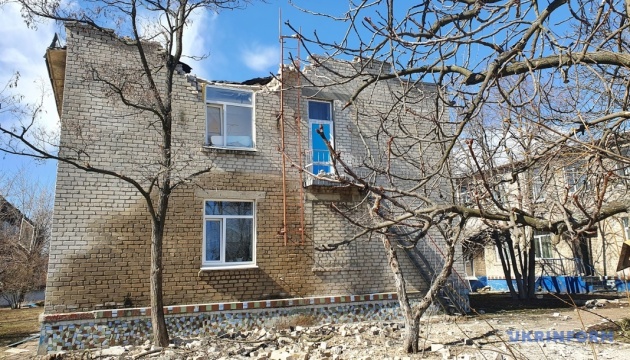 Russian troops attempt to encircle Sievierodonetsk, storming from several directions
Russian troops are attempting to encircle Sievierodonetsk, Luhansk Region, storming the city from several directions.
The relevant statement was made by Sievierodonetsk City Military Administration Head Oleksandr Striuk on Telegram, an Ukrinform correspondent reports.
"The situation is rather challenging. Russians are attempting to encircle the city, attempting to storm the city via adjacent settlements. Battles are raging for Voievodivka, a village situated directly near the city. They are attempting to break through from another side. Our military are repulsing these attacks. The city is keeping the defense, but it feels like they are trying to encircle the city," Striuk told.
A reminder that Russian invaders are continuously opening fire on Luhansk Region. Many residential houses, infrastructure facilities and educational institutions were destroyed. All hospitals in Luhansk Region were damaged. About 50,000 civilians have refused to get evacuated and are remaining within the region, according to the data from Luhansk Regional Military Administration.
mk