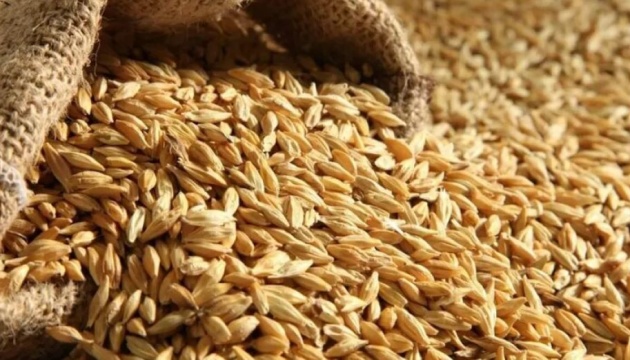 Russia has already stolen 400,000 tonnes of Ukrainian grain
Looting is part of Russia's state policy as Russia has already stolen about 400,000 tonnes of grain in the temporarily occupied Ukrainian territories and Russian soldiers carry off even toilet bowls from private houses.
"Russia has already stolen about 400 thousand tonnes of grain from the occupied territories, especially from Kherson region. So, should we be surprised now about Russian soldiers who loot Ukrainian houses and steal even toilet bowls? Obviously, looting and destruction is part of the state policy of Russia," Ambassador Yevhenii Tsymbaliuk, Permanent Representative of Ukraine to the International Organizations in Vienna, said at the OSCE Permanent Council meeting.
As noted, in parallel, Russia imposes a blockade of shipments from Ukrainian ports, mines shipping routes as well as methodically destroys or steals agricultural and farming equipment. In Rubizhne, Luhansk region, Russia's invaders completely destroyed the modern elevator complex, built in 2020, which could store 30,000 tonnes of grain.
Tsymbaliuk added that the expropriation of crops from farmers was a reminiscence of the Soviet government's criminal policy, responsible for the mass artificial famine in Ukraine in 1921-1923, the Holodomor in 1932-1933, and the mass artificial famine in 1946-1947.
"Russia follows in the footsteps of the Stalinists by stealing grain. Of course, many would consider the repetition of famine as something unbelievable in modern Europe. However, today's Russia is following not only the worst Stalinist traditions," Ukraine's Permanent Representative stressed.
Russia has already deeply bogged down in uttering nonsense aimed at justifying barbaric aggression against Ukraine, he added. "With his recent anti-Semitic attacks minister Lavrov questioned the existence of not only the Ukrainian nation but also the Holocaust. Lavrov deliberately insulted the memory of millions of Jews who died at the hands of the Nazis during World War II," the Ukrainian diplomat said.
On February 24, Russia launched a full-scale invasion of Ukraine. The Russian military has unleashed mass terror in the temporarily occupied territories, looting and destroying everything on their way. There were even reports of theft of toilet bowls from Ukrainians' houses.
ol